Small Groups Ministry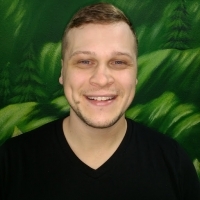 Jordan Moulton
Small Groups Ministry Lead
Cell Phone: 530-923-8263
Email: [email protected]
SMALL GROUPS—The Life Blood of a Growing Church
Come Get Connected and Grow
in One of Adventure's Small Groups
All are welcome!!
Click on the below "Directory" link to find just the right Small Group for you. If you have questions about any of the groups, please feel free to contact Pastor Jordan (see above) or a specific group leader. Groups, even ongoing ones, may have days or short periods of time when they might not meet; so before you head out the door to join a group, you might want to call and make sure the group is meeting.
Stay tuned—more groups to be added soon!!